That. That is what happens, every single time.
I've been dying to use Yoni Steams for some time now, and thanks to my Sistar, Nef, I found the goodness that is YES GOD Yoni Steams, and I haven't looked back since.
Let's start from the beginning. All of this is inspired by Fibroids.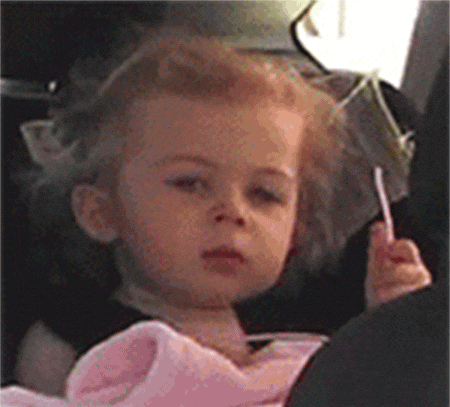 Bill Nye Moment: Fibroids are benign tumors made of smooth muscle cells and fibrous connective tissue. They develop in the uterus. It is estimated that 70-80% of women will develop fibroids in their lifetime—however, not everyone will develop symptoms or require treatment.
Unfortunately, I am not everyone, I'm in the percentage where there are definitely symptoms that include body-bending menstrual cycles. I'm blessed in the fact that my roids are only intramuscular or within the muscle wall of my uterus.
I have been feverishly looking for something to aid in releasing them holistically. I considered Goddess Pearls, but after suffering a miscarriage 10/10 of 2018, inserting foreign items that claim to assist in getting rid of Fibroids, just didn't sit right with my spirit.
Enter Nef.
Sis came through with the yoni steam suggestion! And look, not only have my fibroids decreased in size, some have went away, and my periods are so much better. Hell, everything is better since I started steaming. That, along with eating clean, exercise, and taking vitamins and floral tinctures, I've got a winning hand.
BIG LOVE MOMENT: To Maji aka Joi, who gave me the mindset chant to release them spiritually in love and gratitude.
Steams are a necessary part of my self-care rituals. It goes down every Sunday like clockwork, and I also use the herbs during moon bath rituals, I swear by them. YES GOD has so many different formulas too. I started with her Toxic Relationships blend, and will be moving to her Fibroid specific blend once I am done.
How do you steam?
Once you prepare your herbs as the packet says, you can either use a steam seat or get creative. I opted for the latter and use an old ottoman storage stool I got from Target a few years ago. A Yoni Throne is def on my wishlist though!
Once my blend is steeped, and my stool is set up, I squat over it, and wrap a blanket around me to trap the steam, then I let the YES GOD magic work! It feels phenomenal and it's so calming. I either read, meditate, watch TV or listen to music.
Bonus: The owner of the company is one of the dopest Queens I've ever experienced over these inter webs, check out her IG page.
I dare you to give it a try, and let me know how you like it. If you already Yoni steam, do you create your own blends, do you use YES GOD, have you ever been to one of those steaming spas? Meet me in the comments.
Nef, I appreciate you, Sistar! This year has been so amazing. I've been through a lot of amazing ups and a lot of big downs. I've rediscovered myself, layers of myself I never knew existed. I'm so grateful for my entire journey. Everything hits different, and I can't wait to keep growing. 2020 is already buzzing, Yes God!
big blessings and abundance to you and yours.
you are loved, valued, and appreciated.